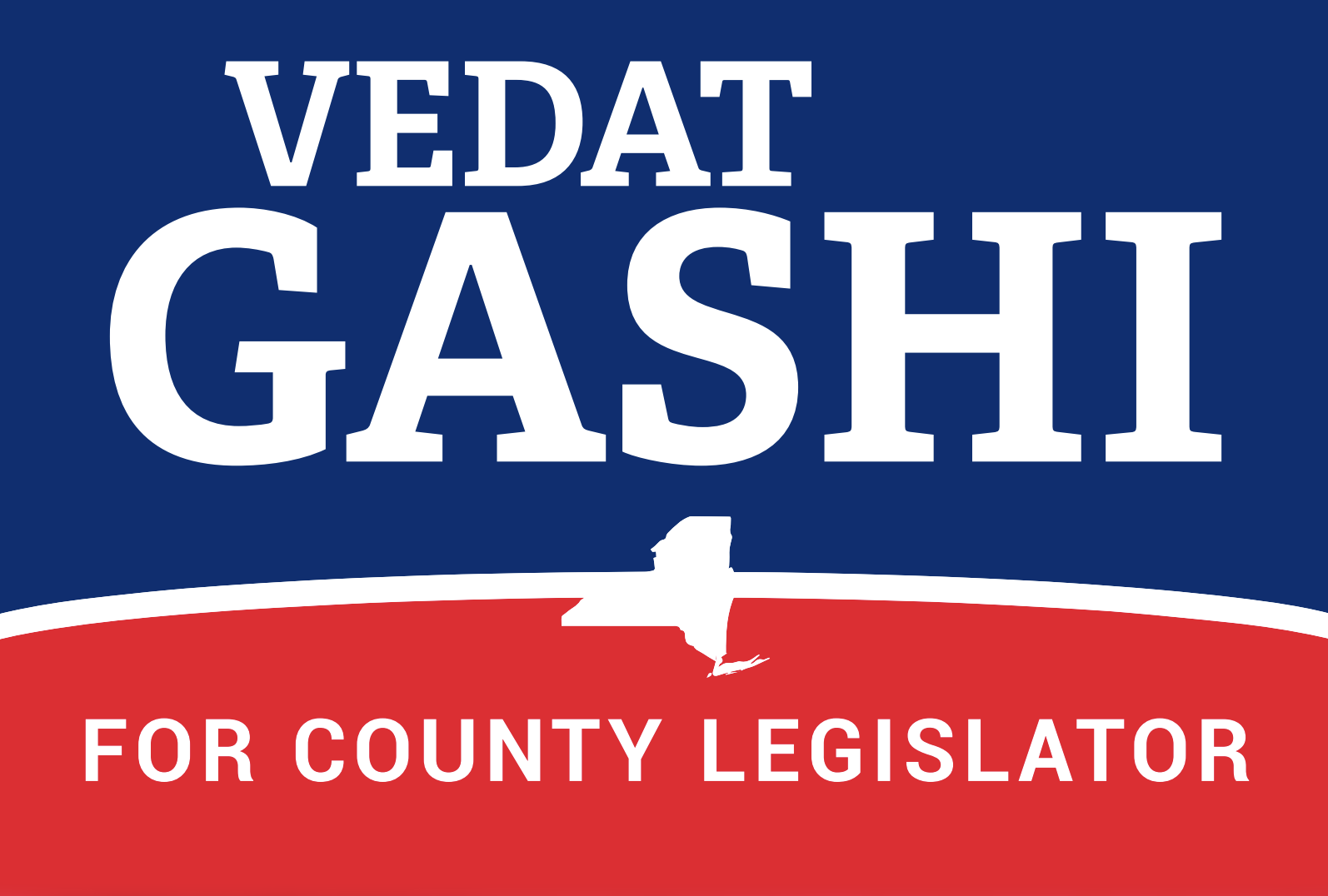 Vedat Gashi has dedicated his career to serving his community here at home in Westchester.
Born and raised in the Bronx and now bringing up his own family in Yorktown, Vedat has experienced the promise and hard realities of the American Dream. He knows what it's like to grow up without food on the table, so he is focused on getting real results for us on our everyday priorities. Vedat has spent the last four years fighting for Westchester families – keeping taxes down, enacting climate solutions, and investing in our infrastructure and public resources.
As a County Legislator, Vedat has always delivered and worked with others to get results – putting people and the everyday issues first. As the Chair of Appropriations, Vedat has succeeded in expanding services while cutting taxes, and once re-elected, Vedat will continue making real progress on the kitchen table issues – holding down cost of living, increasing investments in education and recreational areas, and facilitating economic growth by improving working conditions and job opportunities for the hardworking families he represents.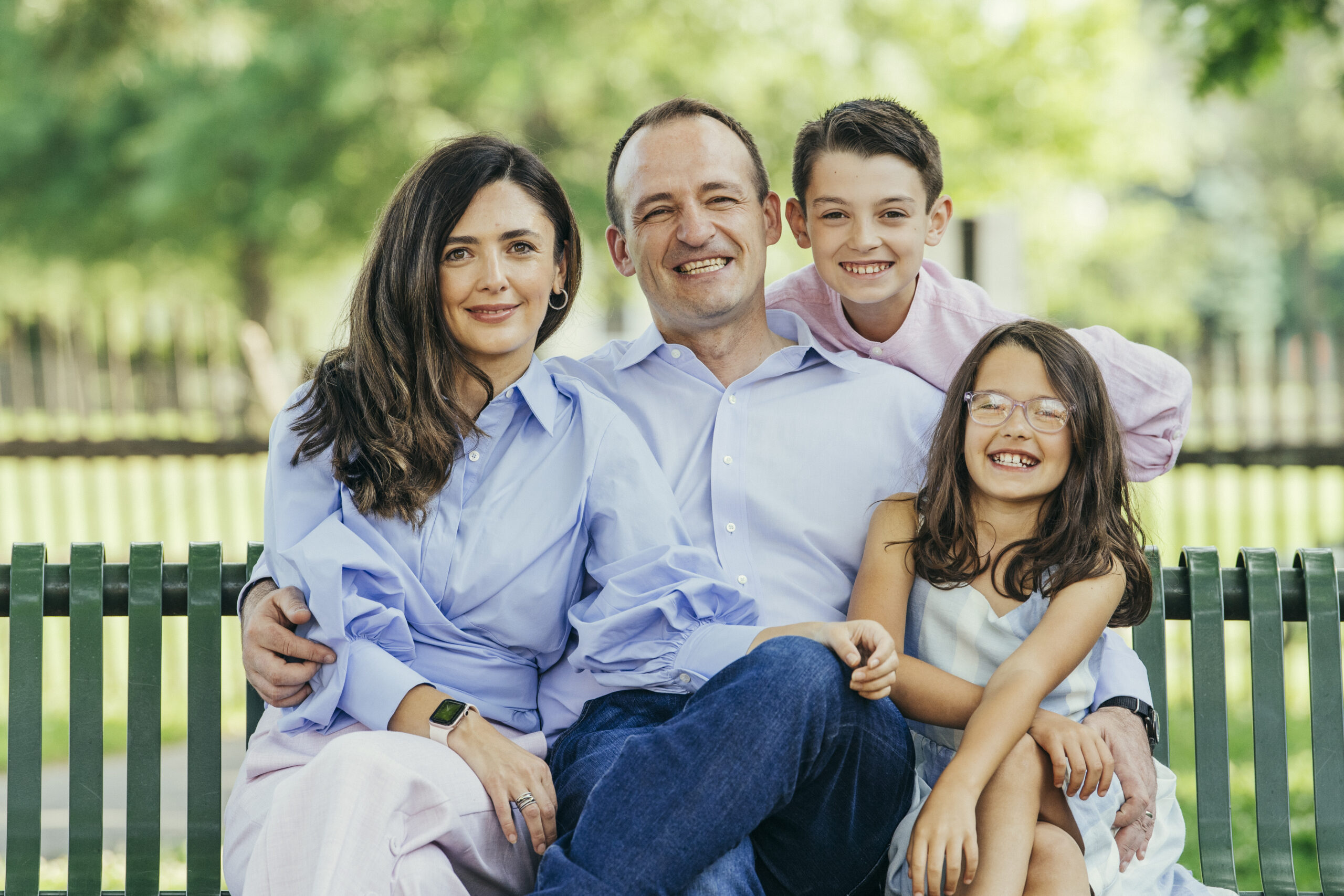 Standing up for our Working Families
Vedat understands that our working families are the backbone of the economy, and he has spent the last four years working to improve job opportunities and working conditions, while cutting taxes to help bring down the cost of living. Vedat has and will continue to invest in our working families, thereby accelerating economic development by increasing the public resources available without allowing for an increase in his constituent's tax burdens.


Protecting the Reproductive Rights of Women
While the Supreme Court has overturned Roe v. Wade, eliminating the federal constitutional right to abortion – a right women have held for nearly 50 years – Vedat has worked with his fellow legislators here within the County Legislature to make sure that the right to choose will continue to be protected here in Westchester County, passing recent legislation protecting women's access to reproductive healthcare along with their freedom of choice. He recognizes that we need to do more than just protect the right to choose – we need to protect each woman's ability to access necessary care safely and without harassment and will continue to do so for the entirety of his time in public office.
Investing in Our Infrastructure
Investing in our infrastructure is vital to strengthening our communities, creating good-paying jobs, and keeping us all safe. 
This means improving our water systems, repairing our crumbling roads, and strengthening buildings and bridges, all while building our climate resilience through times of uncertainty. Vedat knows it is time we properly invest in our communities to improve access to our public resources and protect every resident from avoidable safety issues and expensive repairs.

Protecting our hardworking residents
Vedat is proud of his record regarding taxes; for all four years of his terms to date, Westchester County has cut property taxes without decreasing access to services. To further relieve the burden on our residents, the legislature has passed a resolution opposing Con Edison's delivery rate increases, ensuring that their monopoly on service does not allow them to overcharge. They have suspended fares on BeeLine buses and have already allocated $90 million so far in 2023 alone towards affordable housing projects.
Vedat will continue striving to protect working families, facilitating economic development and improving living and working conditions for all.


Ensuring Funding and Access to Necessary Services
Every Westchester resident deserves access to quality affordable childcare, healthcare, education, and housing. Vedat has been and will continue to ensure no family is forced to choose between such fundamentals or paying their bills. Vedat and his fellow legislators have already passed legislation providing free therapeutic services for our youth and increasing funding for accessible childcare, expanding assistance for food insecurity programs, and providing affordable housing for seniors, all while cutting property taxes each and every year.

Keeping Rising Costs Under Control
Vedat will continue his fight to keep rising costs under control and keep taxes low to strengthen our local economy. Low taxes promote economic opportunity and attract businesses to our community, creating jobs and helping to make our district an affordable place to call home.
As Chair of Appropriations in Westchester County, Vedat has continuously worked to build support for expanded services while keeping taxes low, and he will continue to do so in his next term.
Vedat will always stand up for working families and fight back against burdensome tax increases while ensuring quality public services are available to every resident.
Addressing Climate Change
Vedat will fight to protect our environment and work to reduce noise, air, water, and ground pollution. Vedat and his fellow legislators are focused on addressing this crisis, and have already passed legislation to reduce single use plastic, encourage and empower local municipalities to maintain a renewable energy infrastructure, all while recognizing equity and historical environmental injustices to inspire fair  decision-making.
Every Westchester resident deserves to drink clean water and breathe fresh air, and Vedat will work to preserve our environment for generations to come.


Standing Against Hate and Anti-Semitic Acts
Vedat and his family fled Kosovo as a refugee, and he knows what it's like to experience targeted hate just for who you are. 
Vedat will continue to stand up against hate, condemning the recent anti-semitic acts in Westchester and all injustices towards the many diverse communities in Westchester. He'll continue to work to protect all residents, denouncing acts of hate and working to uplift all of his constituents, regardless of religion, race, gender, or any other aspect of their identity.
"As Legislator, I have spent the last four years fighting for Westchester families – keeping taxes down, enacting climate solutions, and investing in public resources.
With your vote, we can continue to solve problems for everyday families."
EARLY VOTING: Oct. 28th – Nov. 5th
GENERAL ELECTION: Nov 7th 
By filling out the form below you consent to being added to the campaign's email & text lists for information about the campaign.